---
Hexagonal Train c1991
Notes...

From a Hamburg Collection.

Spar pockets need attention and spare spars cut.
Facsimile pilot made Autumn 2019 and flown on Blackheath in May 2020.
A Black Peter Lynn 2 Square Metre pilot kite will be used for initial test flights.
---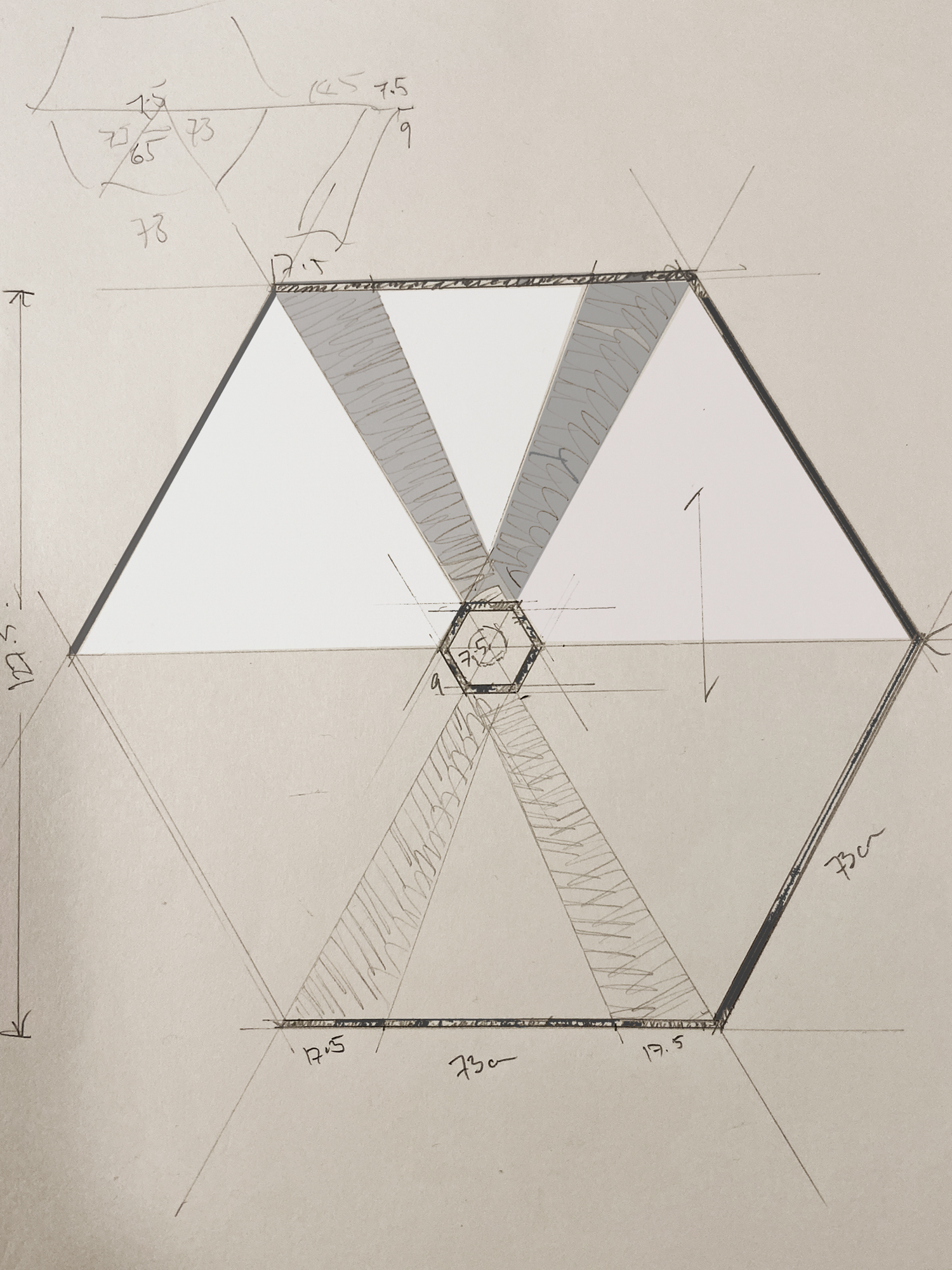 An initial sketch started the build. Finding polyethylene sheet for the central fitting was not difficult!
---
The initial flight after construction was disappointing but when the pandemic restrictions were initially lifted I was able to spend time on the field adjusting the bridle...
---
---
Site Updated June 2020 Felix Mottram